The first few notable happenings around Marlborough today were RNZAF display teams heading south to farewell Wigram.
Unfortunately Wigram airfield the home of the RNZAF will close for the last time on Monday, with a farewell airshow tribute being paid tomorrow. A lot has been written about the closure of Wigram by the owners of the airfield, the local Iwi and
the loss of this historic aerodrome is a huge tragedy for the nation, but unfortunately money hungry losers are more interested in housing developments rather than an important piece of historical land, that gave birth to the RNZAF. It also isolates the RNZAF museum and means any future additions cannot be flown to the museum, or maintained airworthy. And not to mention the fact that general aviation business are being forced to either shift to Christchurch international, which will have a detrimental effect on their business, or out of town to either Rangiora or down to Asburton.**
The first of the RNZAF display teams passing by this morning was the
Red Chequers
, noted tracking through the Cook Straight region heading south.
The second team was
Sioux Blue
which staged through Woodbourne.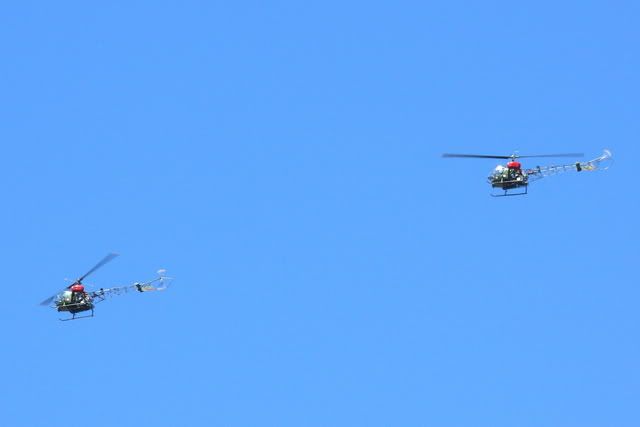 Also noted today was Pionair
Convair
VH-PAL
which arrived into Woodbourne direct from Mount Cook. It later departed to Wellington - this was another of the regular Tauck World Discovery tours.
Arriving at Omaka during the morning was Canterbury Aviation Ltd's
Maule M-6-235
ZK-MTP
** DISCLAIMER: Comments have been toned down for publication